---
Here you can get a genuine instant no-obligation online price guide from prices provided by over 250 companies.
See the prices here BEFORE you speak to anyone!
We will not pass your details to anyone without your consent.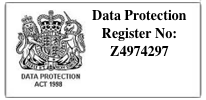 "As far as I'm concerned, it's just magic! The Heat Pump sucks the tiniest bit of heat out of the air and compresses it to make piping hot water and heat the house."
- Emily, Heat Pump Quoter team.